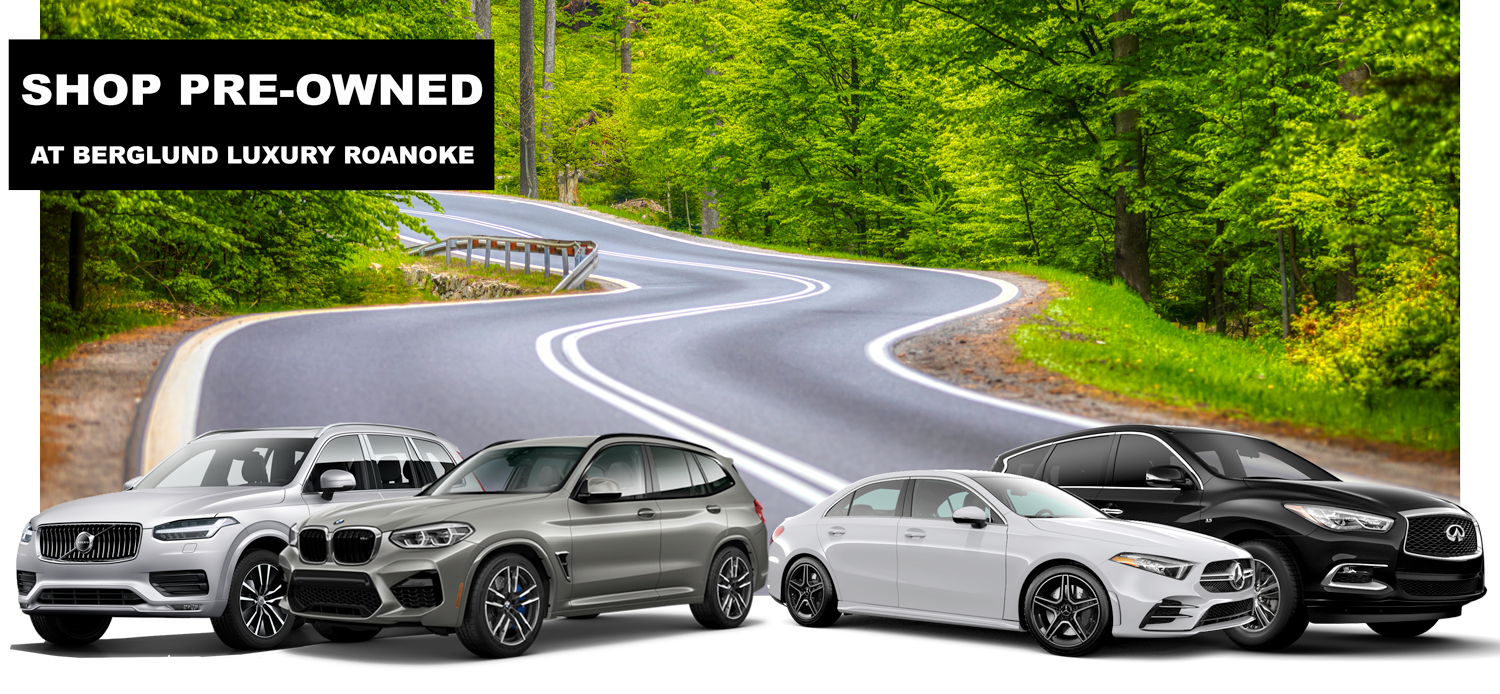 As you drive each day in Roanoke, VA, or anywhere else, you first need a reliable, high-performing vehicle. But it certainly doesn't hurt if you have a next-level luxury model to make your ride even more enjoyable. Luxury brands not only have a more comfortable interior with high-end materials and all the technology and features you could want, but these vehicles also turn heads with their power and capabilities. You don't even need a brand-new model to meet your needs and thrill you. Certified pre-owned vehicles are close to their new counterparts in look and performance. You should check out the CPO luxury cars available today at Berglund Luxury Roanoke.
Certified Pre-Owned Vehicles in Roanoke, VA
New cars can be attractive and appealing, so shoppers can ask, "Why should I shop for CPO Luxury near me?" This might be a legitimate question, but as you understand how the CPO program works at Berglund Luxury Roanoke, you will see what makes this option such a good one. Older cars don't have to be any less reliable or exciting for you, especially a certified pre-owned Mercedes-Benz, BMW, Jaguar, Land Rover, Infiniti, or Volvo. You can be sure the CPO luxury models you get here will not be anything less than outstanding choices.
You can rest easy knowing that certified pre-owned vehicles at the dealership are ready for the road. These models have low mileage, typically 80,000 or less. Many vehicles in this category Have 40,000 miles or fewer on them. You can have confidence that wear and tear on these cars have been minimal. What's more, each CPO vehicle has passed an in-depth inspection to certify that it will exceed your expectations. This 165-point inspection goes through every inch of the vehicle, including the engine, transmission, exhaust, electrical, heating and cooling, brakes, and more. A certified, experienced technician will thoroughly check out the interior to ensure that it is clean and that all features are functioning properly in CPO luxury SUVs, cars, and trucks.
Benefits of Buying CPO
"Why are CPO cars near me the right choice?" This question is not as difficult as you may think. Certified pre-owned vehicles offer benefits that you will not find with regular used vehicles. First and foremost, you can enjoy peace of mind knowing that the vehicles are certified and have the seal of approval from the Berglund Luxury Roanoke technicians. The vehicles will come with an extended warranty to protect you from having to pay out-of-pocket costs for repairs. This is a 12-month unlimited mileage warranty that you can transfer from vehicle to vehicle. You also get a zero-deductible warranty on covered repairs.
There is even more to like, such as 24/7 roadside assistance to help you if you find yourself stranded after a breakdown. You will also have access to the vehicle history so you can see what repairs have taken place and see whether there have been any accidents. There is also a trip interruption reimbursement and seven-day/500-mile exchange privileges.
Certified Pre-Owned Vehicles for Sale Near Roanoke, VA
CPO luxury trucks, cars, and SUVs are waiting for you at Berglund Luxury Roanoke. You don't have to be behind the wheel of a brand-new model to know you are in good hands with a vehicle that meets your needs. Visit the dealership today and check out the pre-owned inventory.