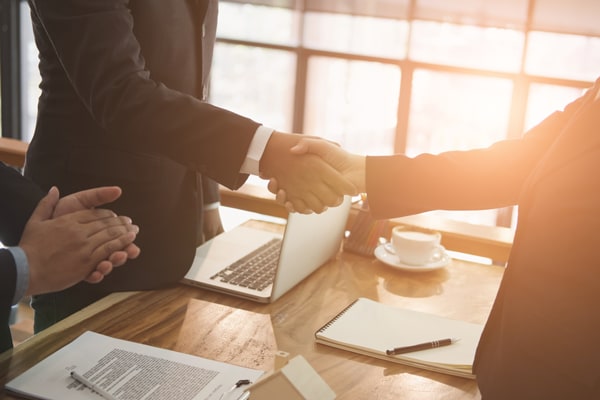 Auto Industry Careers Near Roanoke, VA
The job market can be a crazy endeavor - especially if you're just starting out. For recent college graduates, the search is on, filtering through potential job listings in your email, browsing websites to find the right job for you. There's also people searching for a career change. If you fall into any of these categories, we want to hear from you!
At Berglund Luxury Roanoke, we want to fill you in on all the ways you can start a career in the automotive industry! Don't worry, you don't have to know all the specifications of every make and model out there. In fact, a dealership is a place where you can find a variety of job listings. At our dealership, there are many moving parts.
Keep reading to learn more about our job openings and why you should consider working in the automotive industry!
Why Work in the Auto Industry?
We are a family-owned and operated dealership that's always looking for talented individuals. There are many exciting career opportunities at Berglund Luxury Roanoke. Take a look at our open positions today! As you can see, there are many departments that make up a dealership. For us, not only do we want customer service experts, we have a Service Center that needs qualified technicians to ensure customers receive proper maintenance and repairs. If you have a background in finance, you'll fit right in in our Finance Center where you can assist drivers with credit checks, financing options, applications, and more.
In addition to these departments, we want a well-rounded team of individuals who have various forms of expertise. We pride ourselves on community service and involvement. We even have a variety of Berglund Community Events throughout the year. We want our employees to be excited about getting involved in the community, getting to know our customers, and forming a strong bond with co-workers. Consider joining our team today!
Automotive Jobs at Berglund Luxury Roanoke
Our dealership is located at 5000 Franklin Rd, Roanoke, VA 24014. Drivers come from all around Virginia to see us and take a look at our extensive inventory. If you think you have what it takes to join our ranks, don't hesitate to fill out the online application or contact us with any questions you might have.
Our managers are always seeking knowledgeable employees who have a strong work ethic and a good attitude. If you're a team player and you have the experience necessary for one of our open positions, apply today. We look forward to hearing from you!